At Lawler Construction we specialize in custom decorative concrete kitchen countertops.
Concrete Countertop Installation
Countertop Repair and Remodeling
Custom Design Concrete Countertops
Competitive Pricing
Concrete is a great looking, sophisticated alternative to common countertops such as granite and marble. With a modern kitchen concrete countertop, you get a clean, unique, strong and sturdy surface. Concrete can be mixed and provides infinite color options for your kitchen.
Concrete is an incredibly adaptable material and kitchen countertops are only one of the many areas where concrete can be utilized within the home.
Concrete is durable with very little need for upkeep making it a lifetime investment adding value and beauty to your home.
---
Pictures of Concrete Countertops in the Kitchen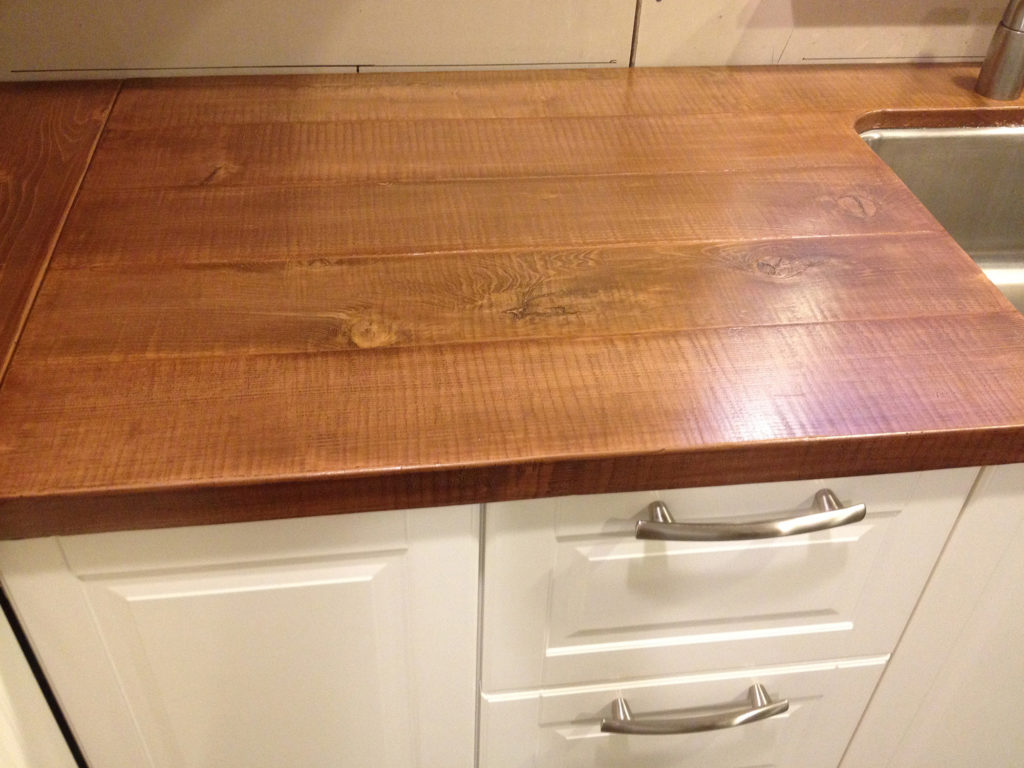 Browse Our Concrete Countertop Portfolio
Your Local Concrete Kitchen Countertop Company
Looking for a company that can install your new concrete kitchen countertops? Look no further than Lawler Construction. We have been installing our concrete countertops into residential and commercial spaces for years. We are a perfect choice for anyone who wants to enjoy the beauty and durability of concrete surfaces in their kitchens.
Experience
We are fully licensed and insured. We offer high-quality services for a reasonable price, including molding and installation of custom-made countertops. We have a great reputation and many satisfied clients who wouldn't hesitate to refer us.
Timeliness
We can have your countertops up quickly with no delays. Our customers appreciate our promptness and reliability, which is why we work hard to provide you with excellent service for a reasonable price.
Affordable
Concrete countertops are more affordable than many of the other countertop materials on the market, and we will make sure you get them at a fair price.
Durability
Concrete countertops are known for their durability and strength. They can stand up to a wide range of temperatures and outlive many other materials. This makes them perfect for residential homes, commercial kitchens, and even industrial facilities. We can install your new concrete countertops into any setting, and they will last for years to come.
Versatility
Concrete offers a degree of versatility that many other countertop materials do not. You can choose from a wide range of colors and finishes so that you can get the exact look you want for your kitchen. We can also cut and shape them to fit your specific needs. Our experts will help with your choices and ensure you have the most beautiful kitchen possible.
Convenience
Concrete countertops are so versatile that they can be installed anywhere. They can be installed even if the structure of your home makes it impractical.
ECO Friendly
Concrete countertops are designed to last for many years. This means that they are more environmentally friendly than many other materials while still being able to handle wear and tear.
We Offer Free Consultations
We can come to your home and offer a free consultation on the installation of your new concrete countertop. We can answer all of your questions about process, materials, and cost. We will discuss the individual aspects of your project and give you our professional opinion on what is best for you.
A Kitchen Concrete Contractor Near You That Provides Quality Service for a Reasonable Price
If you are considering installing concrete kitchen countertops in your home, please contact us, and we will be happy to help. At Lawler Construction, we can give you the best advice on what will work for you and your current kitchen needs. We will stand behind our work and provide you with a quality product.